WE ARE OPEN TODAY TUESDAY FEBRUARY 15, 2017  FOR LUNCH AND DINNER
TUESDAY FEBRUARY 14, 2017 DINNER & MUSIC FOR YOU AND YOUR SPECIAL PERSON.  4pm to 9pm

CALL 215 860 8313 FOR RESERVATIOS.
VALENTINES DAY DINNER MENU
Starters
Crab stuffed Jumbo Shrimp 15
Blue Cheese & Italian Sausage stuffed Baby Portabella Mushroom  10
The Creamy Pink Soup 10                               The French Onion Soup  11
roasted beets | baby yukon |  leeks
The Red & Green Salad 11
roasted beets | organic power greens | walnuts |  goat cheese |sherry balsamic vinaigrette
Strawberry, Blueberry, Grapes Arugula Salad 12
brie| red grapes | sunflower seeds | white balsamic raspberry vinaigrette
Caesar Salad
broiche croutons | parmesan | house made creamy caesar dressing
Entrée
Surf N Turf Grilled 8 oz  Filet  & Jumbo Shrimp 45
roasted garlic mash | asparagus | shallot red wine demi
Grilled Rack of Lamb 38
roasted baby potatoes | brussel sprouts | grapes, white wine, honey mint sauce
Jumbo Pan Seared Scallops 34
roasted cauliflower | charred cherry tomatoe | parsley garlic lemon butter sauce
Fresh Norwegian Salmon 29
mushroom risotto | lemon soy  fresh ginger sauce
Duo Of Crabcakes 36
cucumber | cherry tomato | baby kale | lemon zest aioli
Grilled & Pressed Organic Free Range Chicken 25
cauliflower mash| heirloom carrots | green sauce: parsley, cilantro pesto
Chickpea Cauliflower Curry with Naan  24
chickpeas | coconut milk | siriachia | hint of curry |garlic | ginger  | yogurt cucumber relish
Dessert
NY Cheesecake with blueberries campote 10                Raspberry Sorbet 10
Chocolate enrobed Cake with Berries 10                       Mixed Berry Tart  10
The Brick Hotel ensures the highest quality standards in selecting the finest ingredients. Many of our menu items are "cooked to order". Consumer Advisory- "Consuming raw or undercooked meats, poultry, seafood, shellfish, or eggs may increase your risk of food borne illness".
APPY HOUR 4:30pm-6:30pm
Wednesday – Saturday
Reservations to dine.  Call 215.860.8313
The Brick is a beautiful Restaurant, Bar, Pub  and a 15 room inn that was originally built in 1763.

It

has maintained its ambiance that sets one back in time to the Victorian era.  The main dining areas are encircled with a glass enclosed porch that is a very desirable & romantic seating as it wraps around and overlooks historic Newtown and the Brick garden.  Here diners can sit and enjoy the outdoor view.  Very charming.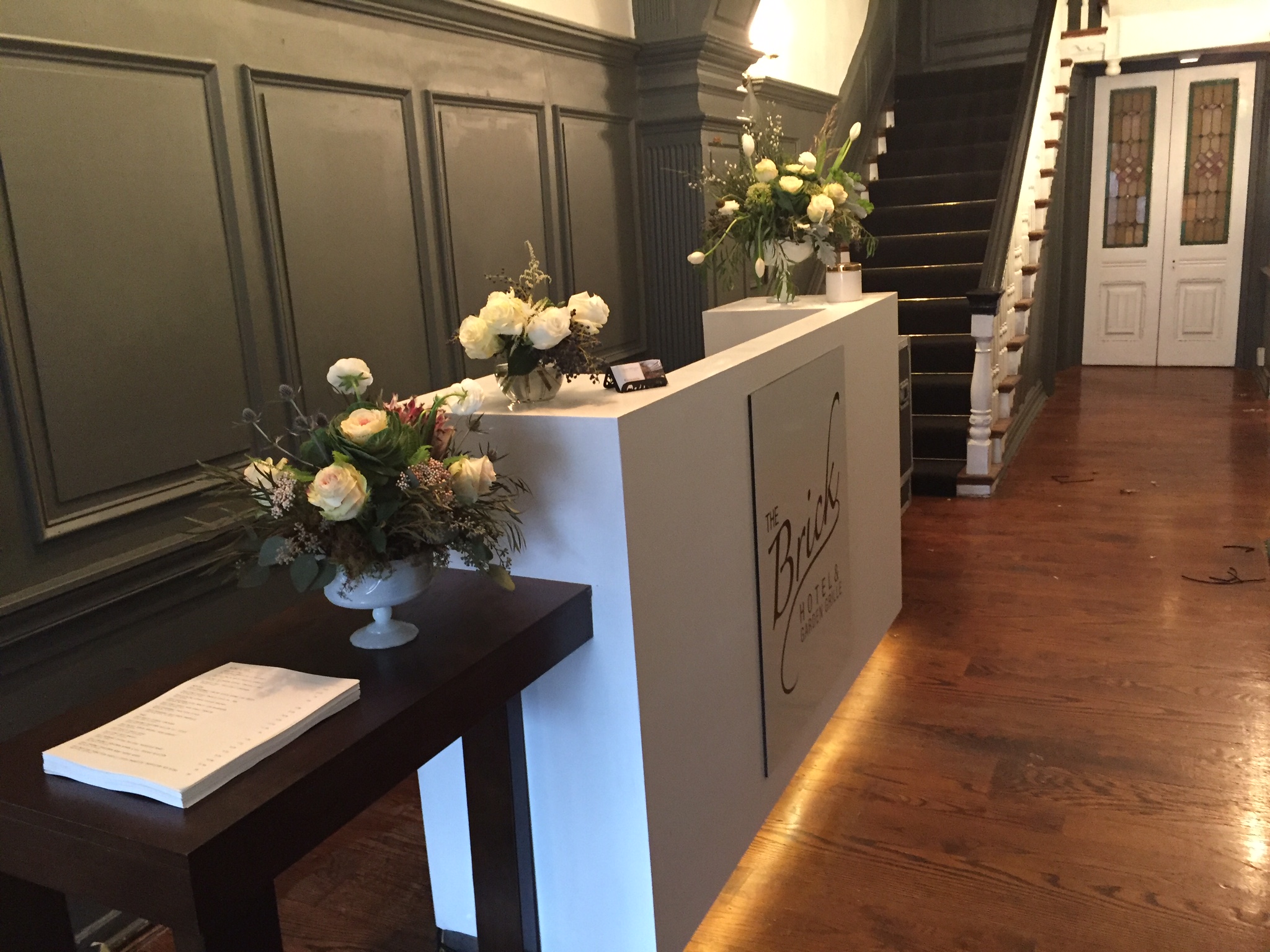 The Brick's dinner menu is expansive with seasonal items such as sherry infused wild mushroom soup, fall salad with heirloom apple & goat cheese, roasted beet with organic baby kale salad, amazing crab cakes, really good scallops, crispy salmon, best filet mignon, hearty NY strip steak.
Recently renovated with a trendy entrance area, The Brick has many features from the seventeen hundreds still intact, the first-floor staircase has a magnificent appearance that has mesmerized thousands of locals & visitors alike since the 18th century.
We want to share that we hosted more than 500 parties in 2015/2016 and would love to host yours. Call our event coordinator, 215.860.8313
 Patricia  will help plan your party taking all your expectations into account and making it into a
"unforgettable" experience for you.
Sunday Brunch Ala Carte

 February 12,2017
11am to 3:00pm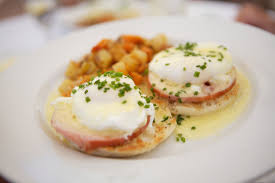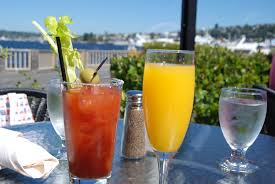 Starters
Classic Caesar Salad $8 Roasted Beet & Baby Kale Salad $10
Heirloom Apple Arugula Salad $10 Butternut Squash Arugula Salad $10
Mushroom Soup $9 French Onion Soup $9
Entreés
Classic Eggs Benedict $13
Crabcake Eggs Benedict $18
Smoked Salmon Eggs Benedict $18
Three Egg Brick Omelet with spinach, tomatoes, onions $12
Belgian Waffles with Berries $13
Traditional Chicken Pot Pie $12
Broccoli, Red Pepper & Cheddar Quiche $12
Classic Rueben $12
Chipotle Honey Chicken, petite ceasar salad $12

Dessert
NY Style Cheesecake  8

Chocolate Lava Cake with Ice Cream  8

Vanilla Ice Cream with Strawberries/Blueberries  7

1 East Washington Avenue, Newtown Pa 18940 215.860.8313